Event Introduction - Vasa Cross Country Running Festival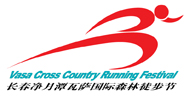 Vasa Cross Country Running Festival, June 17, 2012
Background

Vasa Cross Country Running Festival originated from Lidingoloppet which is an annual Swedish cross country running race that takes place in Lidingo island situated 10km from the city center in Stockholm. The race is considered as the largest cross country running race in the world with its 30K track in tough terrain. Lidingoloppet has more than 40 year's of history as the first race was held in 1965, and by that time Lidingoloppet attracted as many as 644 runners. Today, as many as 30 000 runners from 25 different countries line up at the starting line in Lidingo every autumn.
Vasa Cross Country Running Festival
Vasa Cross Country Running Festival is the "Chinese version" of Lidingoloppet in Sweden.


The Race
Vasa Cross Country Running Festival is held in beautiful Jingyuetan Park outside the 7 million City Changchun in Jilin Province. Just as in Sweden, the main race is a tough 30km cross country running race which goes around Jingyue Lake inside the park. Both elite and amateur runners can take part in any distance of the race. Apart from the 30km race, there are shorter running distances available so that people of all fitness levels and ages can take part: 16km, 7.5km or 2.5km with a Children's race for the youngest kids!
You can read more comprehensive race information by clicking on the link "General Info" on the left


Pictures
{/if}